Advancing the value and excellence of general dentistry.
Advancing the value and excellence of general dentistry through a commitment to the education of general dentists and their patients.
The SC Academy of General Dentistry's goal is to be the premier, worldwide organization of choice for all members of the general dentistry community, working together to ensure optimal oral health. Through advocacy, the Academy helps to insure that legislative decisions are in the best interest of the patient, as well as the general dentist.
The SCAGD is committed to providing value to its members and sponsors, offering quality continuing education that exposes participants to the most modern concepts and technology.
The AGD Scientific Session was held in person this year in July, and many awardees were able to walk across the stage and accept their awards at the Convocation in Austin, Texas. These included the Fellowship (FAGD), Mastership (MAGD), and Lifetime awards (LLSR). Any...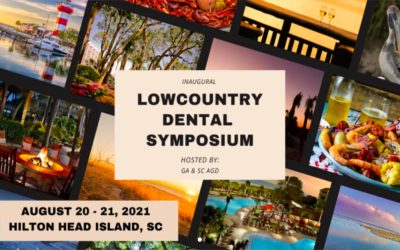 If the COVID-19 Pandemic has taught us anything, it's that the value of in-person and hands-on learning can truly never be replaced. Celebrate your health and wellness and the ability meet face-to-face again by joining the Georgia & South Carolina chapters of the...

1077 Johnnie Dodds Blvd
Mt. Pleasant, SC 29464
843.884.0335